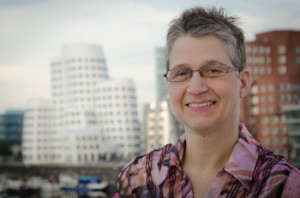 1) Translations
Since translating professionally has been my dream since I was in school and my customers' satisfaction is very important to me, it goes without saying that I deliver high-quality translations, always on time.
Being a German native speaker it is a principle of mine to translate specialised texts only into German. I would not be able to guarantee the linguistic correctness of a translation done from German into a foreign language.
My areas of expertise:
Technology (construction projects, fire safety)
Transportation/Logistics
Fashion
Marketing texts (newsletters, pamphlets/brochures, websites, press releases)
Business texts (correspondence, written offers)
Please inform me of the purpose and target group of your order, so I can ensure an adequate translation.
Examples of previous translations:
Press releases and newsletters for the Maasmechelen Village outlet shopping centre, Belgium
Brochure about the STRATOR truck from IVECO, Dutch-German
Correspondence pertaining to a construction project, Dutch-German
Project proposal for the construction of a carpenter's workshop in Cameroon, French-German
Business correspondence to Bosch Rexroth AG, Dutch-German
Corporate manual of the H&S European Quality Cleanings group (transportation of liquid nutrition), Dutch-German
2) Copy editing
In addition to translating I also edit finished German translations of English, French and Dutch texts. Here, I pay attention to the essential aspects: spelling, punctuation and style.
By the way: proofreading a text includes correcting the contents as well as the aspects mentioned above. This, however, is a service I do not offer.